Routes
Our establishment is in the vicinity of many monuments and we are within walking distance of the Naples Underground.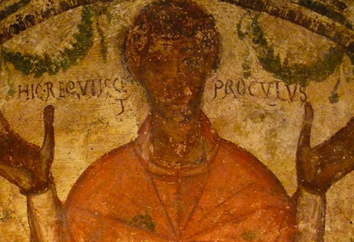 Catacombe di San Gennaro e San Gaudioso
Travel time 5 minutes
A journey into the past between the burials of the first Neapolitan bishops and the tomb of San Gennaro. Among the ways of saying, devotions and ancient rituals, dialogue with the dead has always accompanied the life of the city. Likewise, saints are always present in the daily life of the Neapolitans, whether they are intercessing for thankful but for minor requests.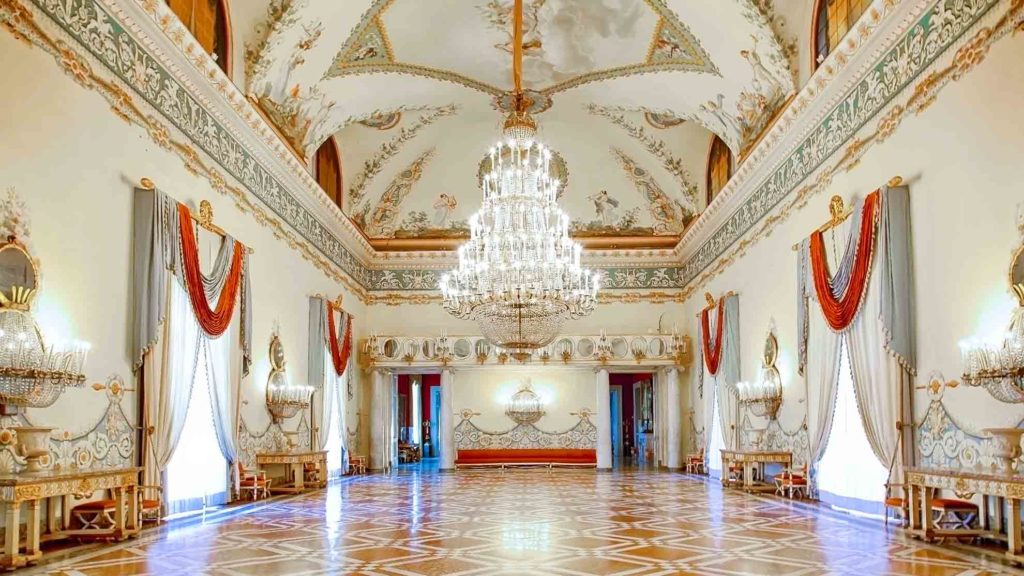 Museo di Capodimonte
Travel time 5 minutes
The National Museum of Capodimonte is a museum in Naples, located within the homonymous palace, in the town of Capodimonte: it houses ancient art galleries, one of contemporary art and a historic apartment. Preserves the Farnese collection, which includes some great paintings including Raffaello, Tiziano, Parmigianino and the Napoletana collection, which collects works by Simone Martini, Caravaggio, Luca Giordano. Important is the collection of contemporary art, unique in its kind, featuring Andy Warhol's Vezuvius.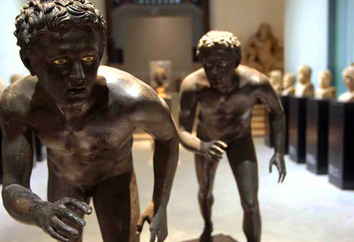 Museo Archeologico Nazionale
Travel time 3 minutes
The National Archaeological Museum of Naples is an archaeological museum, one of the most important of Italy. With the richest and most valuable heritage of Pompeii's artworks and artifacts, Ercolano and Oplonti are considered one of the most important archaeological museums in the world, but not the most important in Roman history.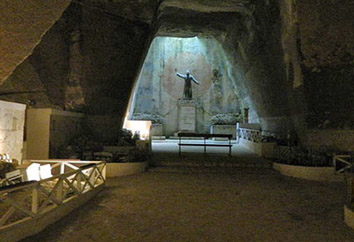 Cimitero delle Fontanelle
Travel time 3 minutes
The cemetery of the Fontanelle is an ancient cemetery in the city of Naples where the remains of the victims of the great plague of 1656 were collected. This place is known as a special ritual was held, known as the rite of the "souls" adoption and accommodation in exchange for the protection of a skull, to which an abandoned soul corresponded.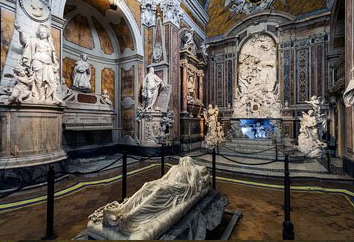 Cappella Sansevero
Travel time 10 minutes
The Chapel Sansevero is one of the most important museums in Naples. Located near the Piazza San Domenico Maggiore, this church, today devoted, is adjacent to the family palace of the principles of Sansevero. The chapel houses the masterpiece of the veiled Christ of Joseph Sanmartino, known all over the world for its marble veil that almost lies on the dead Christ.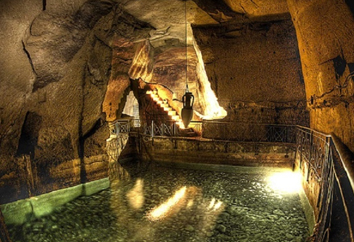 Napoli Sotteranea
Travel time 10 minutes
Napoli Sotterranea is an obligatory stop in Naples. A substrate rich in history and linked to the rediscovery of a rare heritage, if not unique. Works of great civil engineering, left for a long time in abandonment and now recovered to new life. Indescribable beauties and fascinating places to discover.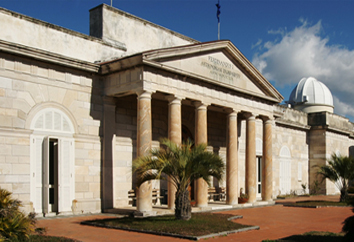 Osservatorio Astronomico di Capodimonte
Travel time 10 minutes
The Astronomical Observatory of Capodimonte is a structure that, during the solar year, attracts many curious and tourists, especially in the partenopee summer nights, when a star is enough to give birth to an event. The Astronomical Observatory of Capodimonte is part of the Institute National AstroFisica, the most important English astronomical and astrophysical research institute on earth and space.